Curriculum Hubs
Curriculum Hubs are funded by the Department for Education to provide specialist support to schools in each region. Our Teaching School Hub will signpost curriculum hub offers to schools to ensure that all teachers, leaders and school communities can benefit from the wealth of resources, training and support.
Please click on the hub logos below to find out more.

The Maths Hubs Programme, coordinated by the NCETM, brings together mathematics education professionals in a collaborative national network of 40 hubs, each locally led by an outstanding school or college, to develop and spread excellent practice, for the benefit of all pupils and students.
Click here to find out more or to contact your local hub.

Computing Hubs aim to transform the way computing is taught in schools across the country – and enable more young people to benefit from studying this important subject. They are led by schools and colleges across England with an exceptional track record in teaching computing. They deliver face-to-face courses and provide local support for teachers in primary and secondary schools in their area. Click here to find out more.
STEM Learning's Science Learning Partnerships (SLPs) combine local expertise in teaching and learning in science, facilitating CPD, and providing school-to-school support. They are led by schools and colleges with cutting-edge expertise in science themselves who collaborate closely with local partners.
Click here to find out what your local SLP can offer you and your school.
The STEM Learning Network supports a vision to achieve a world leading STEM education for all young people across the UK. STEM Ambassador Hubs offer a range of support, opportunities and local expertise. They develop links between groups and individuals working to enhance young people's STEM education. Whether you are a teacher, group leader, STEM Ambassador or employer, your local STEM Ambassador Hub is available to support.

Behaviour Hubs run support programmes for schools. The programme is fully funded by the Department for Education (DfE) and provides schools with support, training and advice aimed at improving pupils' behaviour and generating sustainable, cultural change which is tailored to each individual school.
Click here to find out more or contact your regional lead school.
The EdTech Demonstrator Programme was developed by the Department for Education to ensure schools and colleges across England could access free, expert advice on educational technology.
South Farnham has been selected by The Department for Education to work as a RSHE Hub and has delivered a central programme of support for over 900 primary and secondary teachers in schools across the South East. To ensure that schools can continue to access this offer of free training, our hub is working in partnership with Schools Alliance for Excellence.The training is free - there is no cost to schools.
Click here to find out more, access free resources and training.
The National Centre for Excellence for Language Pedagogy (NCELP) are funded by the Department for Education (DfE). It works in partnership with specialists and school language hubs, to improve language curriculum design and pedagogy and provide support, professional development tools, teaching resources and workshops for schools.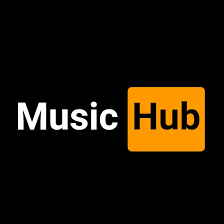 Music Education Hubs are groups of organisations funded by the Department for Education (local authorities, schools and other art organisations). The Music Hubs respond to local need and fulfil the National Plan for Music Education.
Click here or on one of the images below to find out more.
The EAL Hub was developed to enable EAL and SEN learners to learn in the mainstream classroom as much as possible via structured support and differentiation. Although their primary focus is EAL learners, many resources are suitable for children with a range of specific literacy needs. This hub is not funded by the Department for Education.