National Award for SENCOs
Postgraduate Certificate in Leadership and Management in Special and Inclusive Education: The National Award for SENCOs (NASENCO)
SFET Teaching School Hub is delighted to be partnering with Roehampton University to deliver this National Award for SENCOs. Key features of the programme include:
The course is accessible with 10 taught days that can fit around an existing job and personal commitments.

Expert SENCOs within SFET Teaching School Hub deliver 6 days of content (blended online/face to face). This provides essential local Specialist Education, Health and Social Care networks and contacts.
Roehampton University deliver 4 days and provide a university tutor, library access and extensive electronic resources on and off-site .

This course fulfils the statutory requirements of the 2014 Children and Families Act that all new-to-post SENCOs should have a postgraduate qualification. Participants can also use the credits gained on this course, towards an MA. 

Participants will have a school-based mentor from their setting.
Special Educational Needs Coordinators (SENCOs) play a vital role in leading the coordination of provision for children and young people with SEN and/or disabilities in schools. Governing bodies of maintained mainstream schools and the proprietors of mainstream academy schools (including free schools) must ensure that there is a qualified teacher designated as SENCO for the school and they must achieve a National Award in Special Educational Needs Coordination (NASENCO) within three years of appointment.
The programme aims to enhance inclusive practice and provision for pupils with Special Educational Needs by enabling SENCOs to be effective in leading teaching and learning, coordinating practice and provision for children with SEN and/or disabilities in their schools, supporting and managing other staff and ensuring that pupils receive high quality education that enables them to learn, develop and participate.
The course content is informed by current SEN and disability legislation and underpinned by current theory and research led practice pertaining to Special and Inclusive Education. It will provide professional development for new to post SENCOs to enhance the quality of teaching for children and young people with SEN and/or a disability and to improve provision and outcomes for them.
For further information and how to apply follow the link or click on the image below:
PGCert National Award for SEN Coordinators | University of Roehampton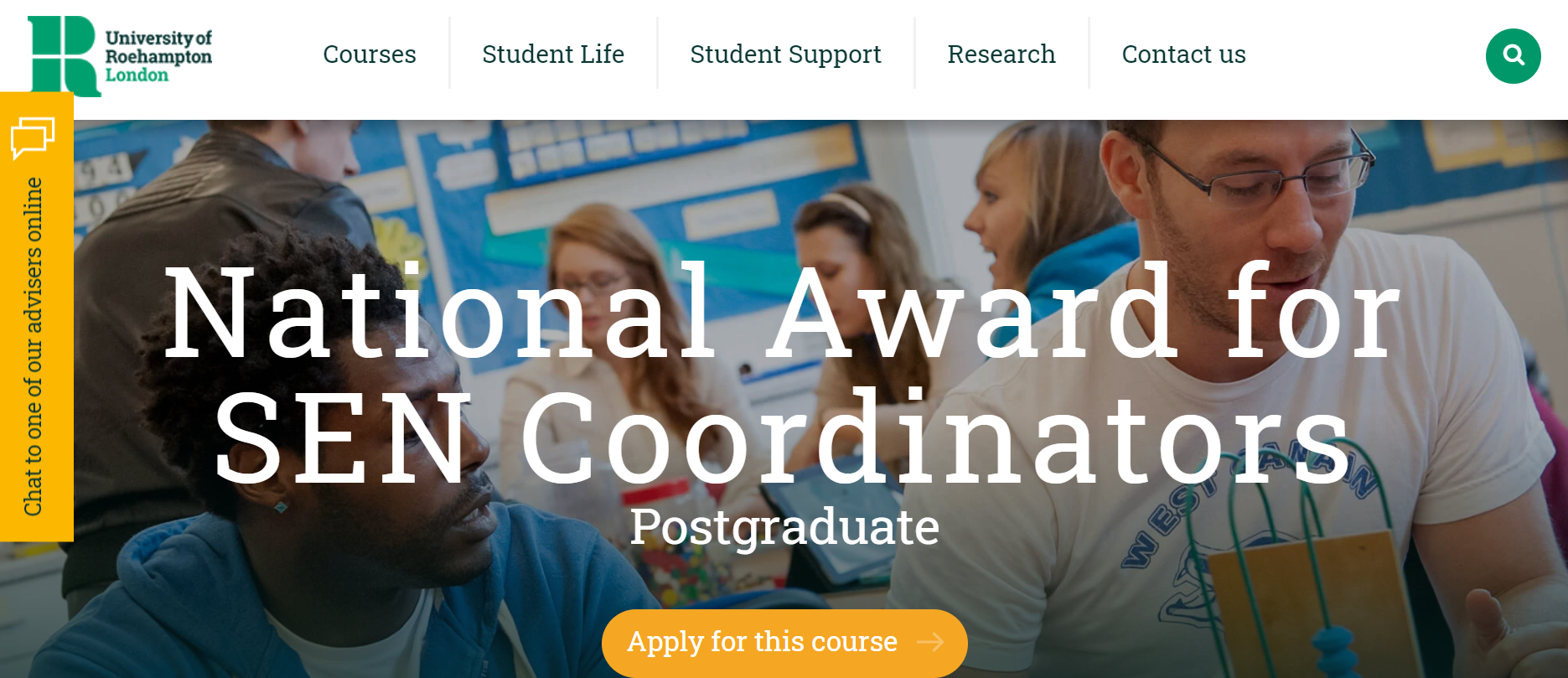 Applicants must be currently teaching in a UK school. Applications should be submitted through an online application form, available through the above link. Please also complete our expression of interest form by clicking here.
The course cost is £2280 with a 20% discount of £456 to Roehampton Graduates and those who completed a PGCE at Roehampton.
SEND and Alternative Provision Green Paper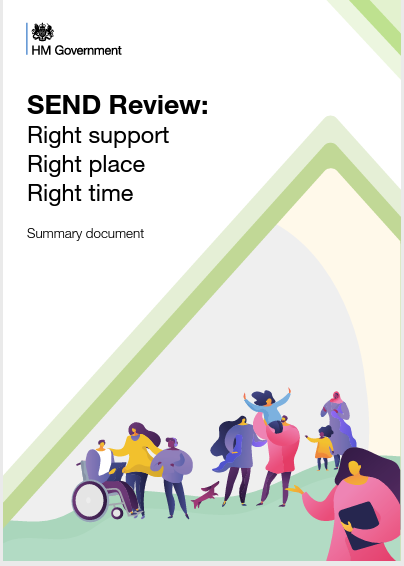 The Department for Education has published its green paper on SEND and alternative provision – right support, right place, right time. The online consultation closes at 11:45pm on 1 July 2022 and can be submitted here.
You can read the government press release here.