The STEM Hub
Inspiring the next generation in Science, Technology, Engineering and Maths

Canterbury Christ Church University operating as The STEM Hub holds the STEM Learning schools network contract for the South East of England and provides information and links to Science, Technology, Engineering and Maths (STEM) Enhancement & Enrichment activities.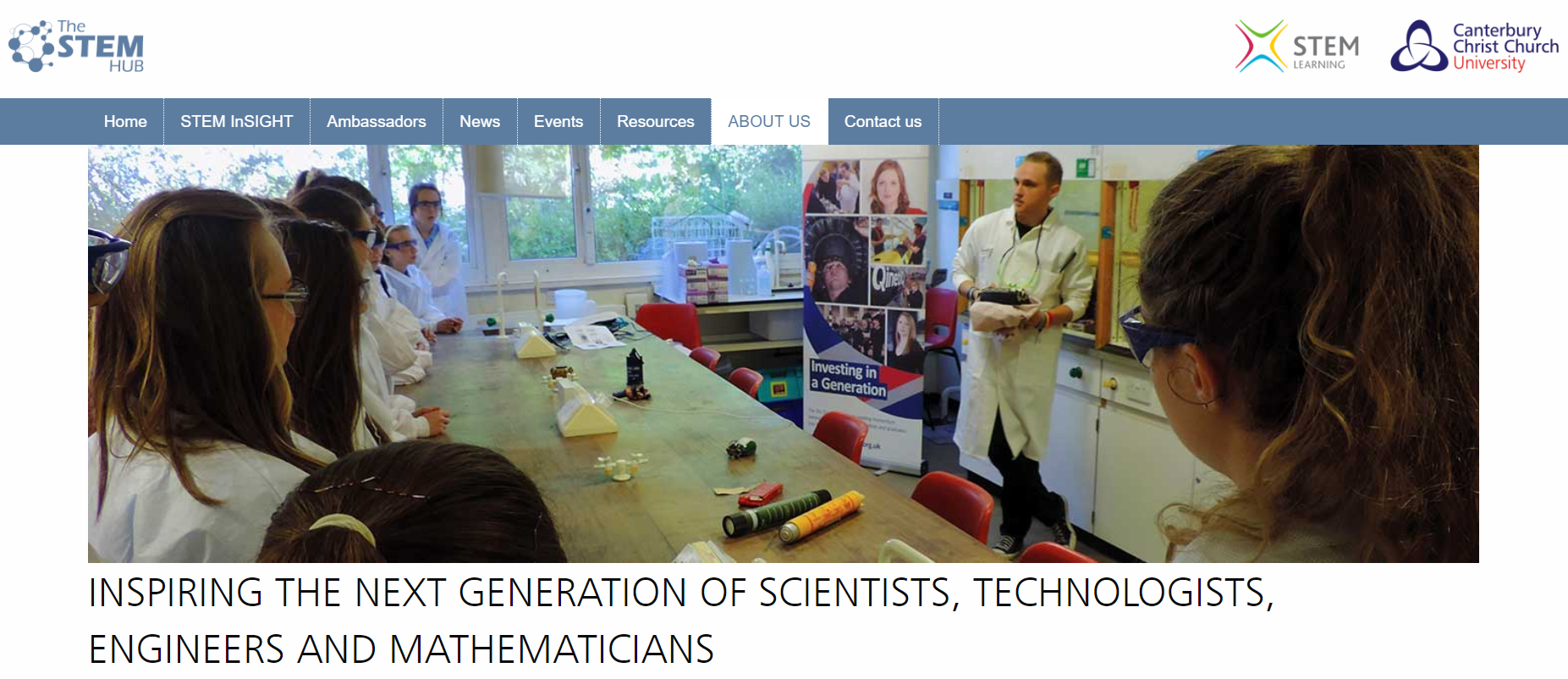 Based at Canterbury Christ Church University, the hub supports the agenda for ensuring a good supply of scientists, technologists, engineers and mathematicians in the UK.
The STEM Hub provide all schools and colleges in the South East region with free impartial advice and guidance on a wide range of STEM Enrichment and Engagement (E&E) activities, helping them to identify which opportunities can best inspire their young people in STEM.
These E&E activities produce successful STEM learners by offering engaging and achievable challenges, whilst building student confidence. They support students' development into responsible citizens through placing the STEM learning in relevant life contexts.
The Hub has a responsibility to:
enable young people to make informed decisions about future career paths in and from STEM.

provide teachers with impartial information and support to enable them to deliver STEM curriculum.

support industry in reducing the STEM skills gap.

raise the profile of science and engineering in the region.
Upcoming Secondary Events and Training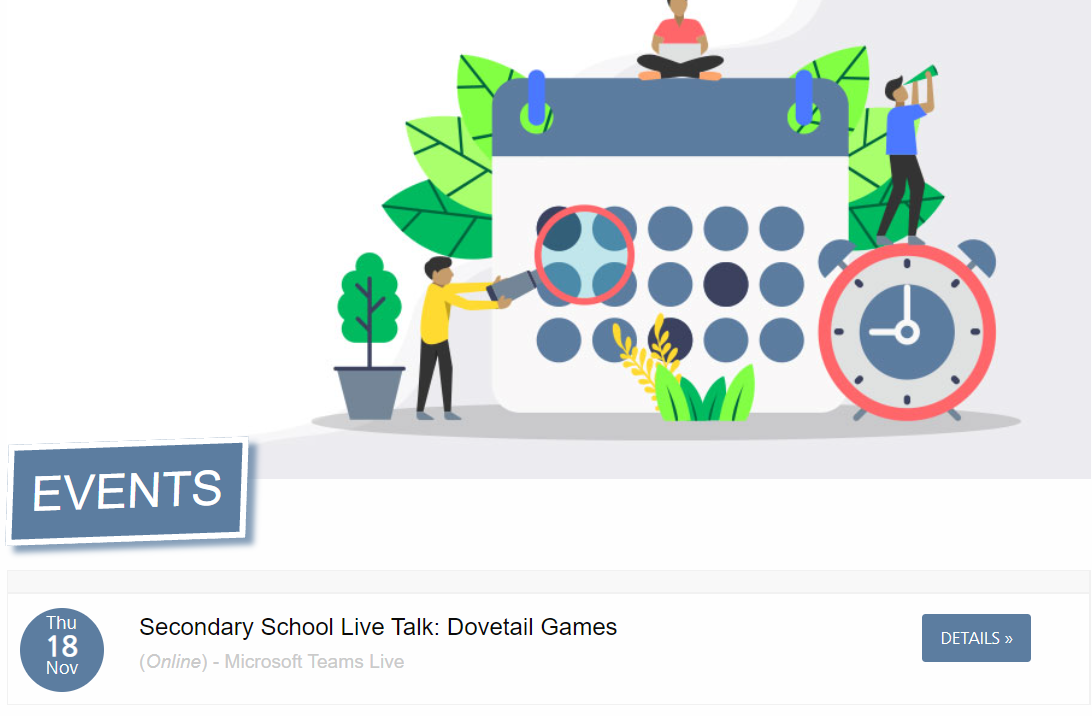 Have you ever wondered what it would be like to work in Gaming?
As part of their EngiTech Virtual Event, join STEM Ambassadors from Dovetail Games, who will show you the Gaming Industry, and who and what is involved in developing video games! This interactive live talk involves polls and quizzes, so be ready to get interactive while meeting the Dovetail Games team! Suitable for secondary school aged students.
SECONDARY SCHOOL LIVE TALK: DOVETAIL GAMES
Thursday 18 November 2021 | 10.30am-11.30am
Microsoft Teams Live
Cost: FREE