Primary Early Career Teacher Specialist Knowledge for Teaching Mathematics
This event will take place between 9:30am and 12:00pm on 01/12/2021
Primary Early Career Teacher Specialist Knowledge for Teaching Mathematics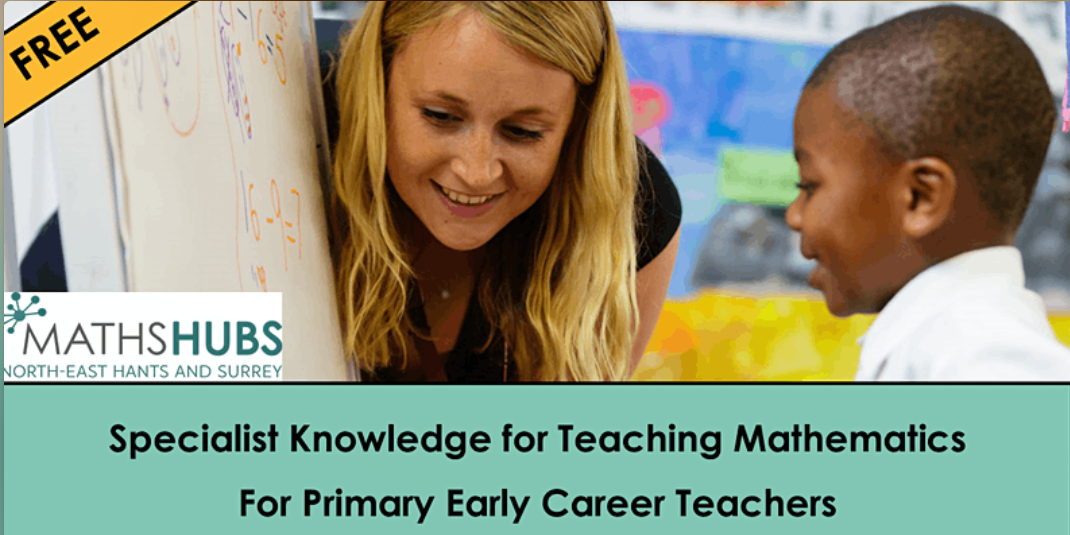 This programme is designed to support Primary Early Career Teachers (Teachers in their first two years of teaching) in developing specialist knowledge for teaching mathematics, thus enabling them to understand, teach and support pupils in maths in the classroom.
Work Groups will explore designing effective learning and teaching in maths through the following themes.
Building early number concepts
Additive reasoning
The Work Groups take place face to face at St John the Baptist School in Woking plus two online sessions via Zoom.
All sessions are on Wednesdays.
1 December '21 : 9.30 am - 12.00pm at SJB, Woking
2 February '22 : 2.00pm - 4.30pm at SJB, Woking
2 March '22 : 4.00pm - 5.15pm ONLINE
27 April '22 : 2.00pm - 4.30pm at SJB Woking
25 May '22 : 4.00pm - 5.15pm ONLINE
15 June '22 : 1.30pm - 4.30pm at SJB Woking
Please ensure that you can attend all session dates before signing up to this course. MAX 2 teachers per school.
Places are expected to go quickly so sign up now to avoid disappointment. 
Please Note: It is now a DfE requirement to provide your TRN when registering for this work group - if you need to locate this, please go to : https://www.gov.uk/guidance/individual-teacher-records-information-for-teachers