Early years stronger practice hubs
Background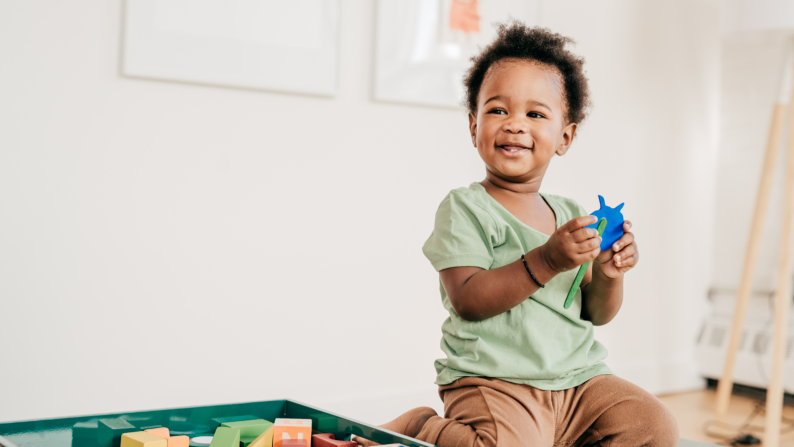 What the hubs do
Each Stronger Practice Hub will support settings to adopt well-evidenced practice improvements by:
Establishing local networks of settings to share knowledge and effective practice.
Proactively sharing information and advice on evidence-based approaches, for example, through newsletters, blogs and social media.
Acting as a point of contact for bespoke advice, and signposting to other funded support.
Working with the Education Endowment Foundation to select evidence-based programmes to fund and make available to settings.
Location
Our nearest hubs are: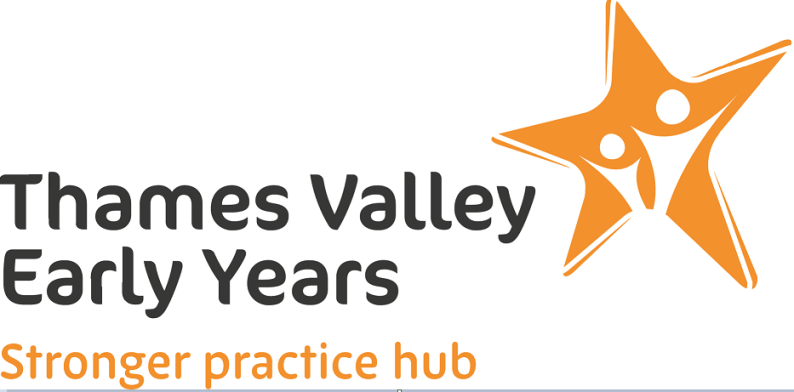 Thames Valley Early Years Stronger Practice Hub
Local authorities covered:
West Berkshire Council, Wokingham Borough Council, Bracknell Forest Council, Royal Borough of Windsor and Maidenhead, Reading Borough Council, Oxfordshire County Council, Milton Keynes Council, Slough Borough Council, Southampton City Council, Portsmouth City Council, Hampshire County Council (flexible arrangement with Kent SPH for Isle of Wight delegates to join us for events)
Lead setting: Blagdon Nursery School - Reading
Partners:

Kent Early Years Stronger Practice Hub (KEYSPH)
Local authorities covered:
Kent, Medway, Surrey, East Sussex, West Sussex, Brighton and Hove and Isle of Wight
Lead setting: Discovery Day Nursery
Partners:
Gemma MacLachlan (Childminder)
Kent Early Years Stronger Practice Hub Newsletters
Stronger Practice Hubs were set up by the Department for Education (DfE) as part of the Early Years COVID-19 Recovery Programme. Kent Early Years Stronger Practice Hub (KEYSPH) aims to:
'Empower practitioners through Education Endowment Foundation (EEF) evidence-based practice, networking opportunities, setting to setting and school to school support, building and fostering a lasting legacy and commitment to improving outcomes for all children.'
Welcome from KEYSPH Partners
Welcome to our fourth KEYSPH Newsletter and the first one of this academic year. Like many people in early years our Hub Partners have been busy welcoming children into their settings, finding out about their individual characteristics, interests and needs and observing what they like to do in the setting.
In our last newsletter we talked about settling new children. Some settings feel that their children settle better if parents/carers do not enter the setting whilst others advocate that the return of parents/carers into the setting helps children to settle as well as build stronger relationships between families and the setting, particularly the key person. Stella Nalini, The Education People's Family Involvement Lead carried out some research on this subject. A previous Early Years and Childcare Bulletin contained an article based around her research.
For any settings thinking about upskilling or training staff in early years, please see some options below:
Early Years Professional Development Programme - The programme provides support for practitioners to:
improve skills to identify children at risk of speech, language and communication needs

provide an understanding of the theory of child development in early mathematics

develop skills to support children's self-confidence, relationships, and self-awareness through expertly developed Personal, Social and Emotional Development training

improve engagement with parents and carers to support the home learning environment.
Find out more about the Early Years Professional Development Programme - Phase 3 (PDP3) via this link https://www.earlyyearspdp.com/about-the-programme/
Settings can also sign up for support from the DfE's Experts and Mentors Programme. It is not too late to apply to take part in the programme in the Autumn Term. Any settings who wish to apply can use the link in the COVID-19 Recovery Programme section below. Childminders may wish to consider the Childminder Mentor Programme.
Focus On…. Feedback from Education Endowment Foundation (EEF) Programmes
In the Summer Term three settings in Kent were enrolled on a research evidence-based programme called Launchpad for Language. This is an oral language programme using puppets and Makaton signing to support explaining simple concepts to children and helping them understand skills such as sharing and turn taking. We asked the settings what they thought about the programme and the impact on the children and their practice.
One practitioner talking about using puppets as props to model sharing and turn-taking said "it was so simple, but I didn't realise how effective it would be". Another setting said that "following participation they were seeing a huge difference in the children. Before there were high levels of emotions shown and following participation, it was much calmer." Programmes such as Launchpad for Language are simple interventions that are evidence based and research has shown that they work. They really do have an impact within early years settings.
Key findings of this programme are:
whole staff participation and commitment to the programme is needed
sessions can be built into the existing daily routines
settings can use the example of the six-week programme as a guide to develop in accordance with their own practice.
Finally, we would like to draw your attention to the KEYSPH Facebook, Instagram and TikTok pages. Setting managers can let the practitioners in their settings know about these social media channels as they may be interested in the 'hints' and 'tips' in the videos. These channels also contain information about forthcoming webinars.
Julie, Neerasha, Gem and Emma
Upcoming Events and Other News from the Hub
The KEYSPH is hosting a series of two webinars providing support for practitioners working with young children, to support communication and language. These webinars will be delivered virtually by Evelina Speech and Language Service. Please click on the links to book your place.
Webinar 1 - Communication Environments
Tuesday 10 October 4pm - 6pm FULL
Thursday 12 October 7pm - 8:30pm FULL (priority will be given to childminders)
Webinar 2 - Interactions
Maths
Sheba Ahmed, Assistant Headteacher at Northfleet Nursery School has a passion for maths. Sheba, who is a Specialist Leader in Education has agreed to deliver a webinar clarifying the 'meaning of maths in the early years.' She will provide practical ideas to enhance teaching in schools, group settings and childminding settings.
Book your place to join us for this 45 minute virtual webinar on one of the dates using the links below.
KEYSPH celebrates the end of the first year in October. As we move into year two, we will be welcoming Brighton and Hove, East Sussex, Isle of Wight, Medway, Surrey and West Sussex to the Hub. Just as we did in Kent, we will be hosting Welcome Webinars to share our work and how settings in these areas can become involved.
In our last newsletter we asked settings to tell us about the practice they are proud of. Thank you so much to everyone who replied. We are now in the process of contacting settings who filled in the survey and maybe interested in sharing that practice. It is not too late to send us the survey and get involved.
Useful Information and Resources
Department for Education COVID-19 Recovery Programmes
Contact
Email the National Children's Bureau's stronger practice hubs team at sph@ncb.org.uk.