NCFE CACHE Level 3 Diploma for the Early Years Workforce (Early Years Educator)
About this qualification
The NCFE Level 3 Diploma for the Early Years Workforce is a comprehensive qualification designed for individuals either working in, or who wish to work in, the early years sector. The course is suitable for those looking to enhance their existing knowledge and skills or those who are embarking on a career in this field.
If you are looking to gain full practitioner status as an Early Years Educator (also referred to as EYE) with a formally recognised qualification then South Farnham School's Early Years Educator Level 3 Diploma is the course for you!
Course Duration: 1 year starting in January 2024
Course fee: £1,900
What does the qualification cover?
Completion of the Level 3 diploma in Early Years Education will provide Learners with the knowledge and skills required to begin work as a nursery nurse, reception practitioner, private nanny or one of various other positions which involve working closely with young children. South Farnham School's course will combine online taught sessions and assessed tasks with a practical placement of at least 350 hours in a childcare role, in order for Learners to develop their skills and help children to learn, grow and thrive.
During this formally recognised and NCFE CACHE-accredited Early Years qualification, Learners will develop their knowledge of how to meet all the physical, social and emotional needs of children aged 0-5, whilst gaining an in-depth understanding of working with children up to 7 years old. They will explore how to support a healthy lifestyle through nutrition and exercise, how to promote children's speech and language skills, as well as gain other vital knowledge regarding safeguarding and health and safety legislation within an Ofsted-regulated environment.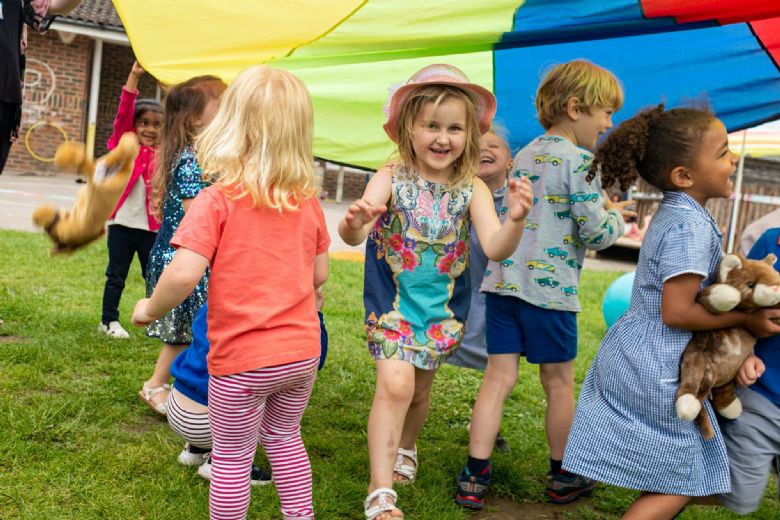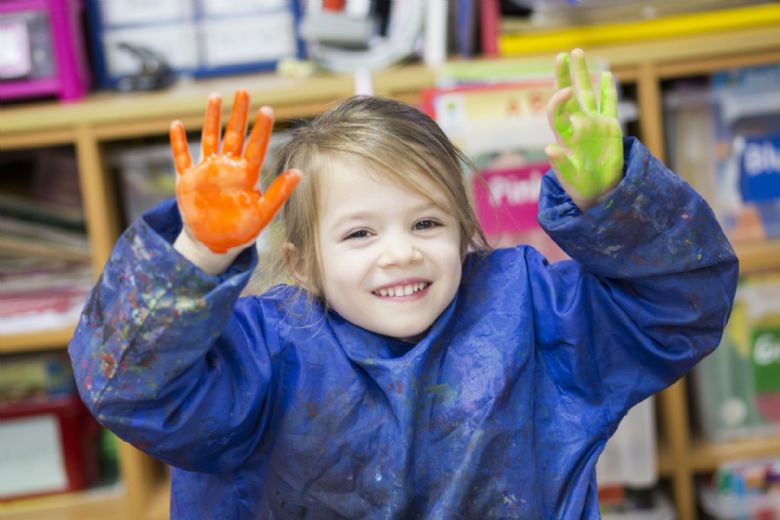 Who is it suitable for?
This qualification is suitable for anyone, either working or wishing to pursue a career in early years education and care.
Entry Criteria:
English and Maths GCSE (or equivalent) at Grade 3 or above.
Aged 16 or over.
Have at least 3 months prior experience of working/volunteering in an EYFS childcare setting for at least 15 hours/ 2 days a week. A reference from this setting will be required.
Confirmation of a DBS check which states you are suitable to work with children.
Regular access to a computer.
Basic IT skills.
By the end of the course, learners will need to have completed a minimum of 350 hours through either working, volunteering or on a practical placement in an early years setting. An important part of the assessment process involves evaluating skills in real working situations.
Please note that childminders must be working with a minimum of 3 children in order to be observed by the assessor and working alongside the EYFS (Early Years Foundation Stage)
Qualification structure
The duration of the course is one year. There are 23 units to complete which are structured around four key themes. All units in the qualification are compulsory. They will be delivered through a blended model of ten taught twilight sessions with assessment tasks for Learners to complete.
Theme 1: Health and well-being
Theme 2: Legislation, frameworks and professional practice
Theme 3: Play, development and learning for school readiness
Theme 4: Professional development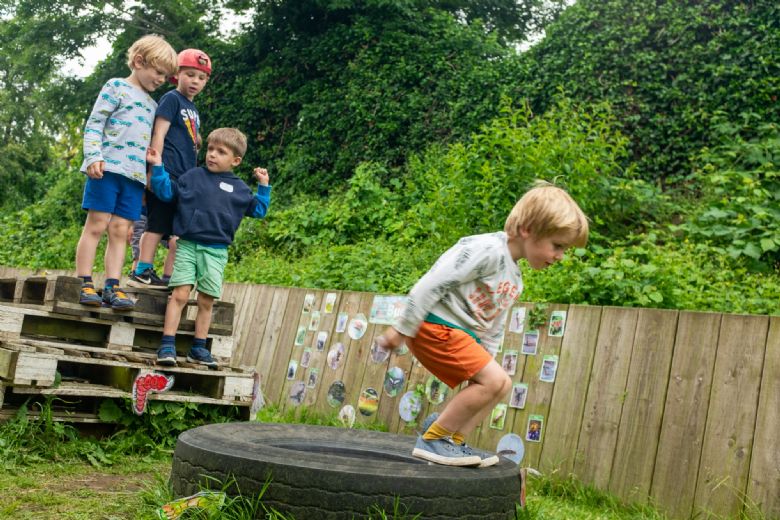 Assessment
Assessment of this course is made up of tutor-marked unit tasks, a longitudinal study and a work placement.
Tutor-marked unit tasks
The course will be assessed through assessor marked end of unit tasks. Learners will be required to pass a task at the end of each unit. Unit tasks are marked by an assessor from South Farnham School. The outcomes for each unit task are 'Achieved' or 'Not Yet Achieved'. Assessors will provide feedback on Learners' work, and should there be any amendments required, they will outline what is required to successfully complete the task.
Longitudinal study
Learners are expected to complete one Longitudinal Study on an individual child through a work placement, either paid or voluntary, of at least 350 hours.
Placement requirements
Prior to course commencement, Learners will need to be either working, volunteering or on a practical placement in an early years setting. An important part of the assessment process involves evaluating skills in real working situations. By the end of the course, you will need to have completed a minimum of 350 placement hours in age appropriate early years settings.
Please click here to register your interest.